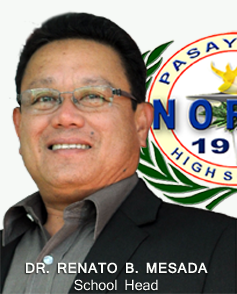 Welcome to our Official School Website
                    With all humility and honor, I welcome you, as the school's principal, to the official website of Pasay City North High School- M. dela Cruz. This website will serve as an avenue between DepEd, the students and the parents which hopefully would give important information about the school- updates and policies. I hope that through the 21st Century's innovation in technology will help everyone be connected which perhaps cement an unmovable camaraderie with each other. 
Grade 10 Northerners stage Tala: A Hero's Quest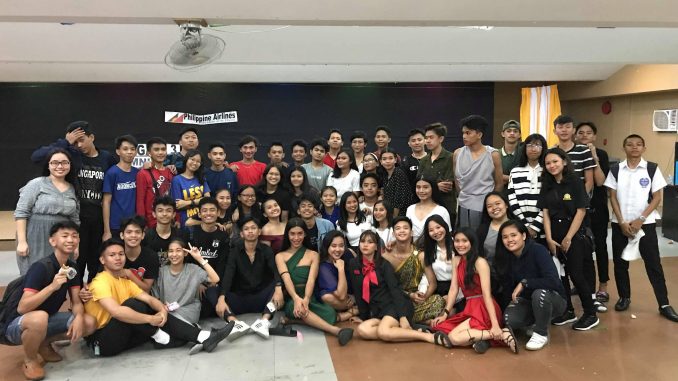 Building on the success of last year's play The Legend of Tibiao River, the Grade 10 students, with the supervision of their English teacher, Dayanara Acosta Empuerto, presented their new offering of Tala: A Hero's Quest last February 14 – 15, 2019 at the school audio-visual room.
While last year's play was a modern adaptation of William Shakespeare's A Midsummer Night's Dream, this year's production focused on mythology but with a Filipino twist. It starred Leinard Zafe as Tala, as 16-year old girl who discovers that she is a demigod, and a daughter of Zeus, the Greek sky god. She was taken by Athena, and trained with Psyros, son of Psyche and Eros. In the end, she must face Hera, queen of the gods, who was furious because of Zeus' infidelity.
Almost all students from Grades 7-12 watched the play production at assigned times. Grade 7 students were the first audience who viewed the play on February 14 at 2:30 pm.
February 15 was the main show date, as it played host to three shows: Grade 10 and 12 students entered the AVR at 7:00 am followed by the Grade 8 and 11 at 10:00 am. The last and final show was witnessed by Grade 9 students.
All teachers were invited to the show, which garnered positive and negative feedback. The negative feedback centered on the comparison to The Legend of Tibiao River.
by: Dayanara A. Empuerto
School Paper Adviser
Alkuino represents Pasay City in NEAP Workshop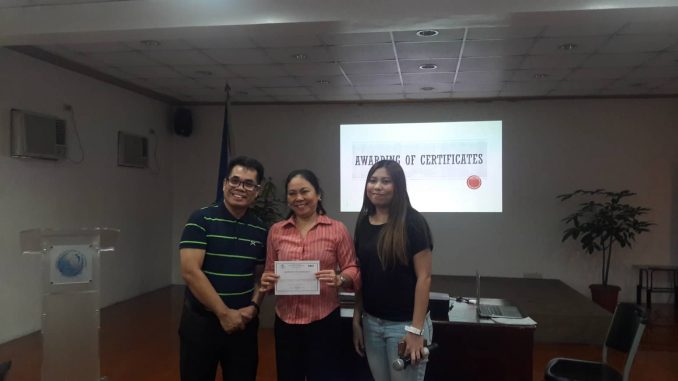 English Department Head, Mrs. Almera M. Alkuino, Head Teacher III, proudly bore the seal of the Division of City Schools – Pasay City during the Live-in Item Writing Workshop hosted by the Bureau of Education Assessment (BEA) through the National Educators Academy of the Philippines (NEAP) held in Marikina City last January 28 – February 1, 2019.
Mrs. Alkuino joined the 11 participants from different cities in the National Capital Region (NCR). The participants were deemed experts in their respective fields. Mrs. Alkuino was one of the only two contributors whose expertise is in English.
by: Dayanara A. Empuerto
School Paper Adviser
Pasay City North High School – Main Campus triumphed at the Second Interscholastic Examinations at the Manila Adventist College last January 27, 2019.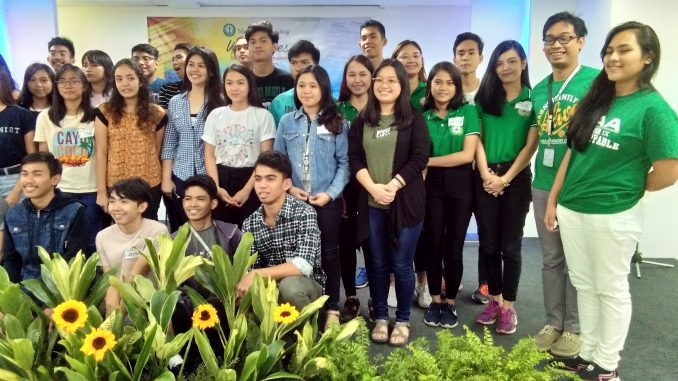 Four senior high school students from Pasay City North High School – Main Campus triumphed during the Second Interscholastic Examinations in Science and Mathematics held at the Manila Adventist College last January 27, 2019.
Rey-Ann Empleo (Grade and Section) placed second while Regine Salve Arcenal (Grade and Section) and Christian Jane Robert Cortez (Grade and Section) both landed in the third spot in the Science competition. Vea Eliza Briones, on the other hand, bagged the third place in the Mathematics competition.
All students were accompanied by their trainer Mrs. Glenda Pedrosa, Master Teacher II.
by: Dayanara A. Empuerto
School Paper Adviser
Math Fair 2019
It was a fitting end to such a profound celebration of Northerners' mathematical flair as the Mathematics Department, headed by Dr. Amor Coleta, Head Teacher III, spearheaded the culminating activity of Math Fair last January 30, 2019 at the Pasay City North High School – Main Campus AVR.
After Assistant Principal Mr. Roger Escarilla delivered the opening remarks, the mechanics for the Rubik's Cube and Jingle-Rap-a-Math Competitions were read to the participants as well as the Mathematics Trivia Contest. Groups from all year levels performed their compositions for the jingle competition. In the end, the Grade 7 group emerged victorious, closely followed by the Grade 9 and the Grade 10.
Gil Vasquez of 11-Harmony, on the other hand, was hailed champion of the Rubik's Cube Competition. Awardees for the quiz bee also received their medals afterwards.
The event ended with a message of gratitude and thanks courtesy of Dr. Coleta, Mathematics Department Head.
by: Dayanara A. Empuerto
School Paper Adviser
PCNHS-Main Opens Jan 26 as Early Registration Day in All Levels for 2019
     As mandated by the Department of Education every year, the early registration of students who wish to study in Pasay City North High School – Main Campus has commenced last January 27, 2019 at the school lobby. Incoming Grade 7, Grade 11, Alternative Learning System (ALS), and Open High School (OHS) students have come with their parents to submit the requirements and officially register to be part of the PCNHS-Main family!
     For incoming Grade 7 students, documentary requirements such as photocopies of school form 9 (SF9) and birth certificate must be submitted to Mrs. Almera M. Alkuino, Head Teacher III and Grade 7 Level Coordinator. Academic Group Head Mrs. Barbara Feliciano, on the other hand, must check first the requirements of Grade 10 completers before registration. Mr. Rene Delizo, Practical Arts Coordinator, and Mr. Asher Aurellano, Senior High School teacher, handled the applicants for OHS while Mrs. Oliva Paranga, ALS teacher, processed the documents of ALS incoming students.
     The month-long early registration aims to guarantee that all incoming students are registered for School Year 2019-2020 while ensuring that all queries and concerns of parents are answered by proper authorities. It also aims to give out-of-school children the chance to go back to school and give information on Alternative  Delivery Modes (ADM) and ALS.
by: Dayanara A. Empuerto
School Paper Adviser
Dr. Mesada holds Principal's Hour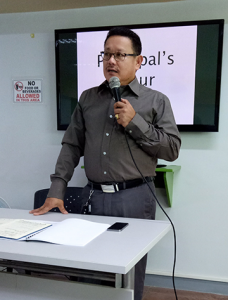 To revitalize and professionalize quality performance of every teacher in the school, Dr. Renato B. Mesada urged everyone present during his professional meeting with the Teachers, Master Teachers, Subject Coordinators, Guidance Coordinator and Department Heads on January 18, 2018, at the Library's AVR to strengthen collaboration among them. During his meeting, he emphasized the need for monitoring and proper evaluation and interpretation of test results especially the results of third periodic outcomes in all subject areas.
        Dr. Mesada has also given his feedbacks on his monitoring of classes for the month of January 2018. He further emphasized that new teachers should seek advice or assistance from the seasoned teachers and Department Heads the following concerns such as: classroom management, time management, deportment, and cleanliness inside and outside the classroom.

        The principal's hour was held to discuss and resolve issues and concerns in the first month of the year 2018.
by: ROGER B. ESCARILLA
Assistant to the Principal
Dr. Mesada joins the TVE writers for institutional assessment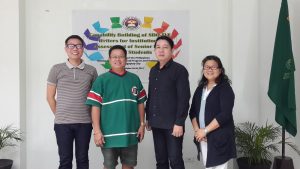 Relative to the implementation of K-12 Basic Education Program as the flagship reform of DepEd Pasay, a three-day training workshop of Technical Vocational Education (TVE) writers for institutional assessment of senior high school students was held at Helena Z. Benitez National Program and Training Center in Tagaytay last September 28-30, 2017. The training objectives were to formulate a quality test questions for three competencies: oral interview, skills performance or written and demonstration, and to gain insights to produce an output parallel to national competency assessment or aligned to TESDA competencies. Dr. Renato B. Mesada, PSDS and OIC-Principal of Pasay City North - Main, joined Mr. Roger Escarilla, Assistant Principal, and the SHS TVE writers to lead and to give moral support to the school's participants. There were about 65 TVE participants from different schools including Mr. Librado F. Torres, CID Chief, Mrs. Alicia Dela Pena, Education Program Supervisor in TLE, Secondary Principals and Assistant Principals and selected Department Heads. The tools that the TVE writers produced will be used to test the readiness or preparedness of the senior high school students before getting the national assessment this second semester of school year 2017-2018. ROGER ESCARILLA
Ombudsman recognizes L I V E
Office of the Ombudsman awards Leaders for Integrity, Victory and Education (LIVE) for it's meritorious achievement in the Campus Integrity Crusaders (CIC) Best School Project during the 2nd CIC Congress at Philippine Science High School, February 15.
Baranda caps Webpage Designing
Ms. Regine Baranda, Grade 9 ICT student, wins first place the Webpage Designing during Division Technolympics held at AMA- Makati Campus, January 13, 2016.
With the supervision of Mark Anthony Felix, Baranda, with her sharp memory, has able to sweep all other contenders of the webpage designing contest from all over Pasay.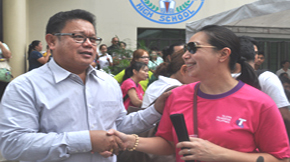 Telstra – Teletech Bayanihan Caravan 2015
  Telstra Foundation Philippines with PBSP held TELSTRA-Teletech Bayanihan Caravan 2015 last October 22- 23 , 20015 in PCNHS – Main School Grounds. They started the program by announcing their activities that would nurture every learner and encourage them to join the workshop.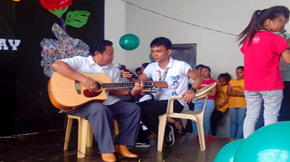 PCNHS Principal Sings during WTD Celebration
  Renato Mesada, Pasay City North High School's new principal, hailed the teachers with his lovely intermission number during World Teacher's Day.
   He sang the song Never Surrender by Cory Hart.
  "To all students, thank your teachers as they do their best to teach you in different learning areas. And to all teachers, never give up to teach our future heroes and love them as your own children,"Mesada said.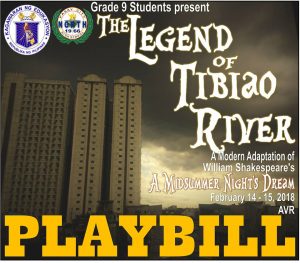 Feb. 22
Grade 9 & 10 Soiree
Mar 14-15
Fourth Quarter Examinations for Grades 6 and 12
Mar 21-22
Fourth Quarter for Grades 7-11

Mar 31

Recognition Day
April 5
Grade 10 Moving Up
April 5
SENIOR HIGH SCHOOL
1st Commencement Exercise