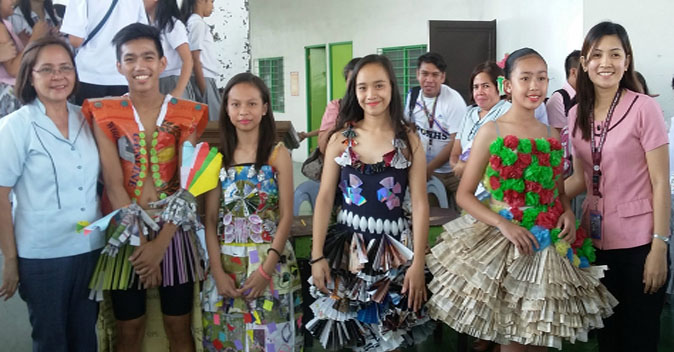 Science Department of Pasay city North High School conducted the following activities on Sept. 14 to celebrate the Science Week 2015.
Day one; Sept. 14, the Opening Program which is the registration. The theme of the program is "Matrix Environmental Protection and Conservation of the Ecosystem."
Day two; Sept. 15, the Poster and Slogan Making Contest which is held at the library and managed by Mrs. Gargar and Mrs. Sison.
Moreover, the winners are; Magadia, Ramilito – 1st Place, Galicia, Karl John – 2nd Place, and Candido, Wesley – 3rd Place.
Day three; Sept. 16, the Film Showing of Black Hat that is also held at the library and take in – charge by the Science Teachers.
Day four; Sept. 17, the Quiz Bee which is held at Grade 10 – Rizal`s classroom and managed by Mr. Parreño.
Furthermore, the winners are; Cabigas, Mark Anthony – 1st Place and Belgado, Jade – 2nd Place.
Day five; Sept. 18, the Sci – A – Rap, Sci – Awit and Ecorampa. Which is held at the Gym and managed by Mr. Jr. Bacuitis.
By: Patricia Avila / Grade 8 – Earth